Dental implants are composed of two parts: the implant itself, which is a post commonly made of titanium and replaces the root of a missing tooth, and the ceramic replacement tooth, which is placed on the titanium post. Daily Rosen will perform the entire dental implant process at our office, from the initial consultation to the placement of the replacement crown.
From implants and CT scanning to CEREC single-visit crown creation, we have the cutting-edge technology that ensures the most precise, high-quality implant procedure possible.
3D PLANNING AND DIGITAL X-RAYS
Our cone beam CT scanner takes 3D digital x-rays of the patient's teeth and jaw, allowing us to create a very precise plan for the implant procedure.
SURGICAL PRECISION
Based on the 3D digital x-ray, a special surgical guide is placed over the patient's gums to ensure the implants are placed at the correct angle and depth. Our Piezo electric ultrasonic hand piece is used in place of a conventional scalpel. This device is more precise and gentle than typical cutting methods, and also reduces the length of the procedure.
IMPLANTS FOR MISSING TEETH
IMPLANTS FOR TERMINAL DENTITION
CUSTOM CROWNS
Our CEREC milling machine creates ceramic crowns that look, feel, and act much like the patient's original teeth. Learn more about single-visit crowns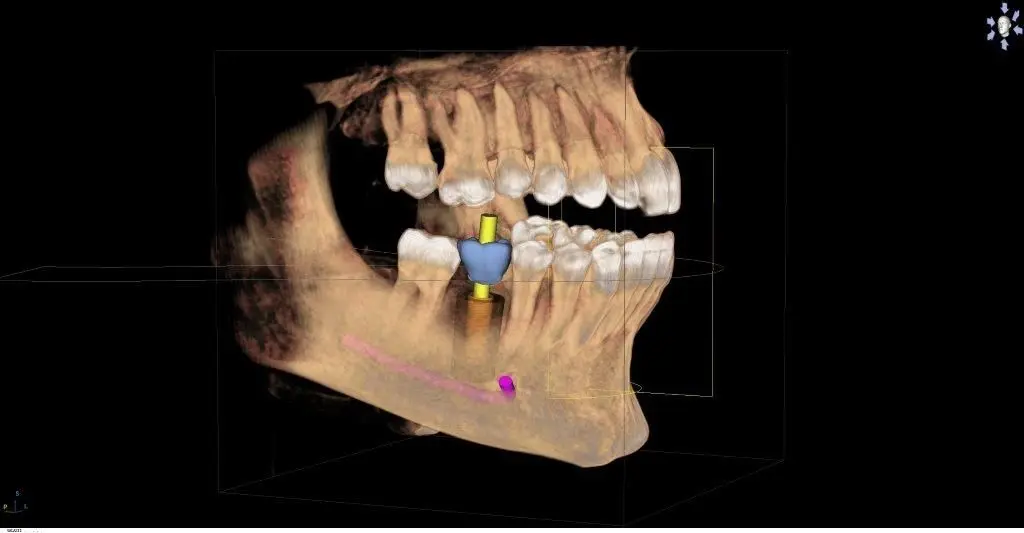 DENTAL IMPLANT POST-OP CARE